Freestyle Skiing
Skiers perfom aerial flips and spins or slide rails and boxes while descending a specially prepared slope. The performances are evaluated by time and points. Some of the disciplines of freestyle skiing comprise aerials, moguls, cross, half-pipe and slopestyle. All timing and judging systems necessary for such events are available at Alge-Timing.
Product solutions
Freestyle aerial speed measurement.
Schema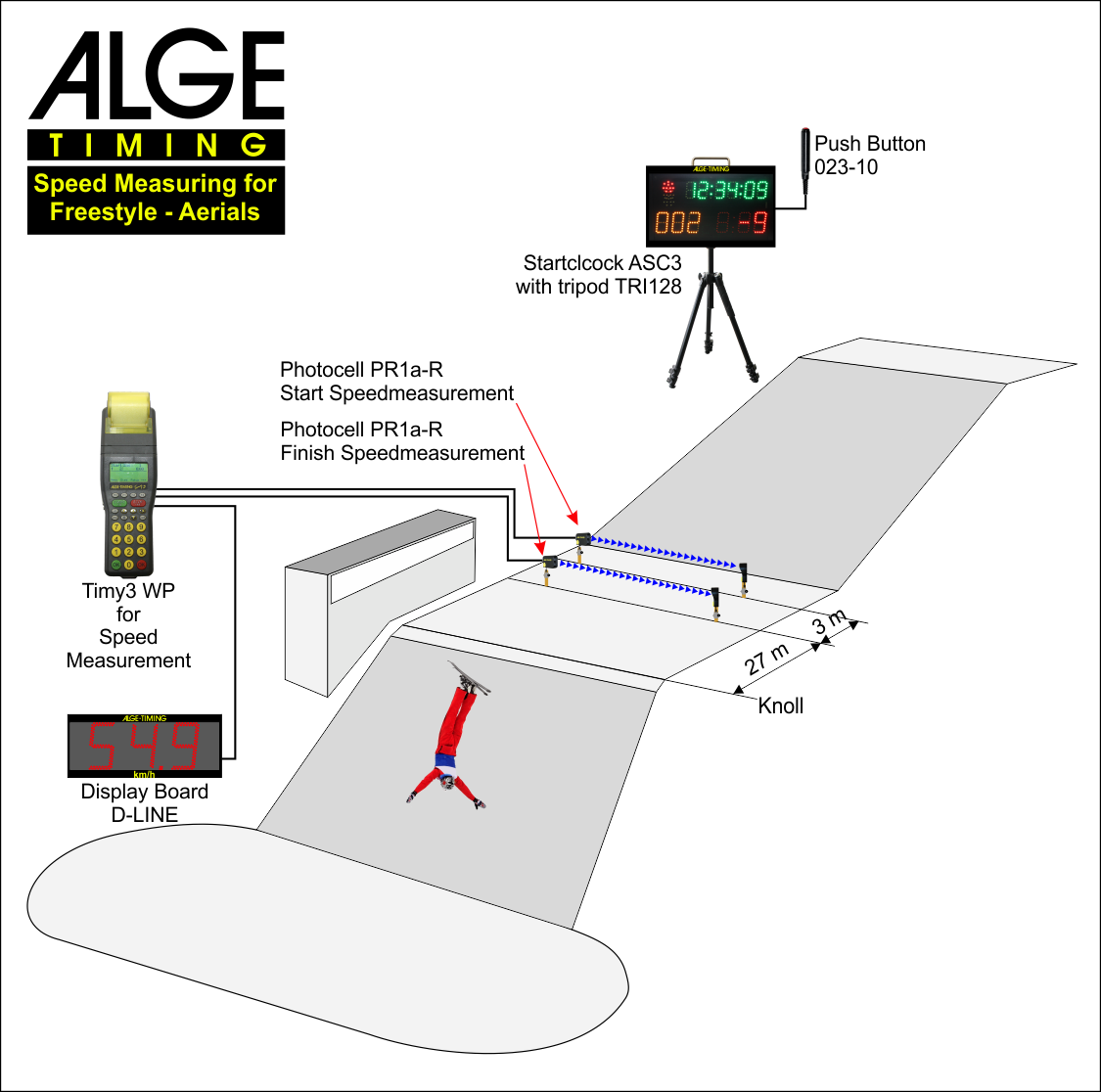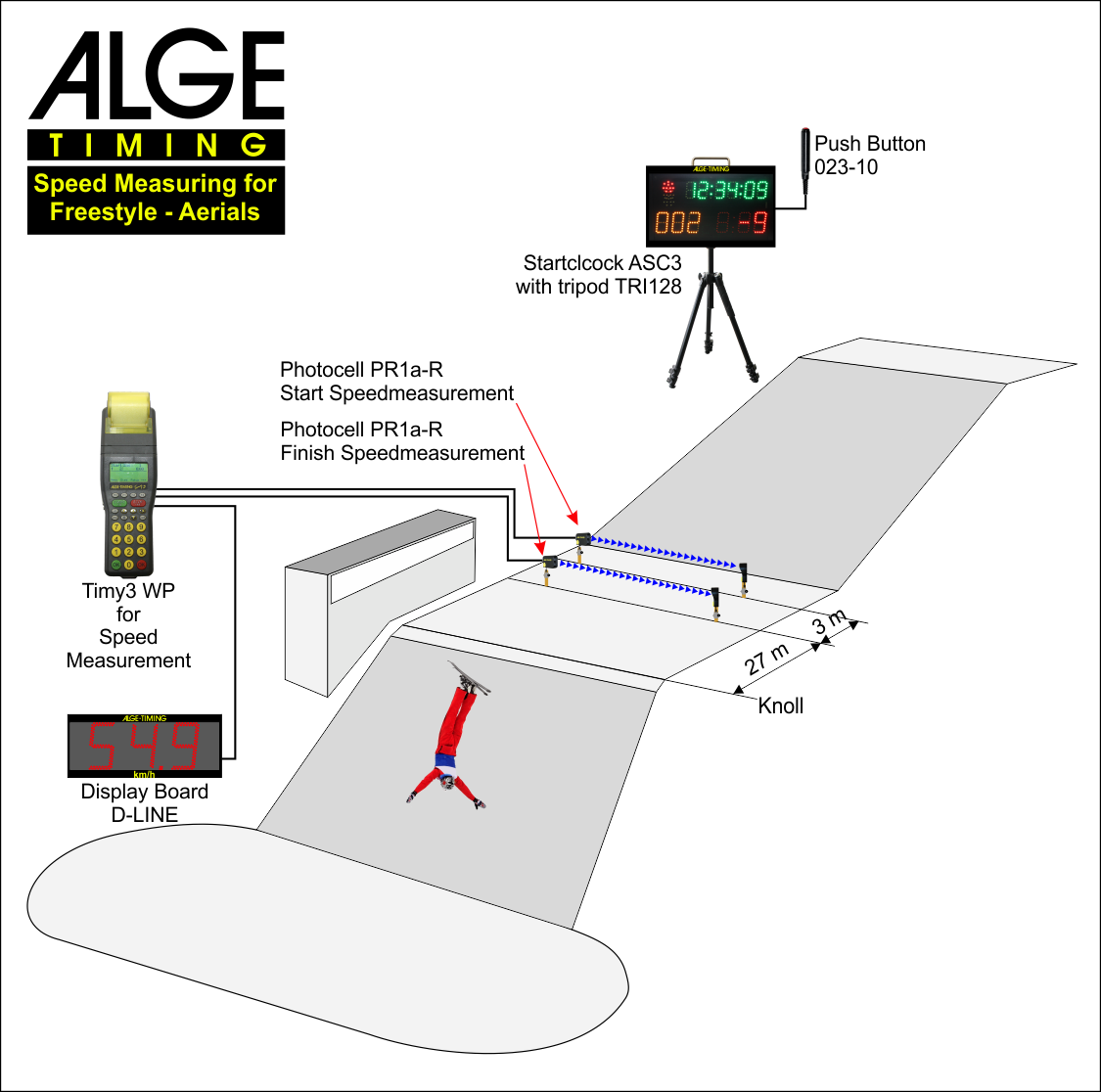 Freestyle Mogul races at FIS level.
Schema
Schema