Speed Skating
This long track speed skating is a competitive from of ice skating in which the competitors race each other over certain distances on skates. The standard rink for long track is 400 m. The competition formats are allround, sprint, single distances, team pursuit and marathon. The Alge-Timing product range covers all of those competitions. In addition to our special products for speed skating like ice floor holder for photocells, our timing devices include special software for speed skating that automatically considers the skaters switching the lanes.
Product solutions
Speed Skating pursuit races.
Schema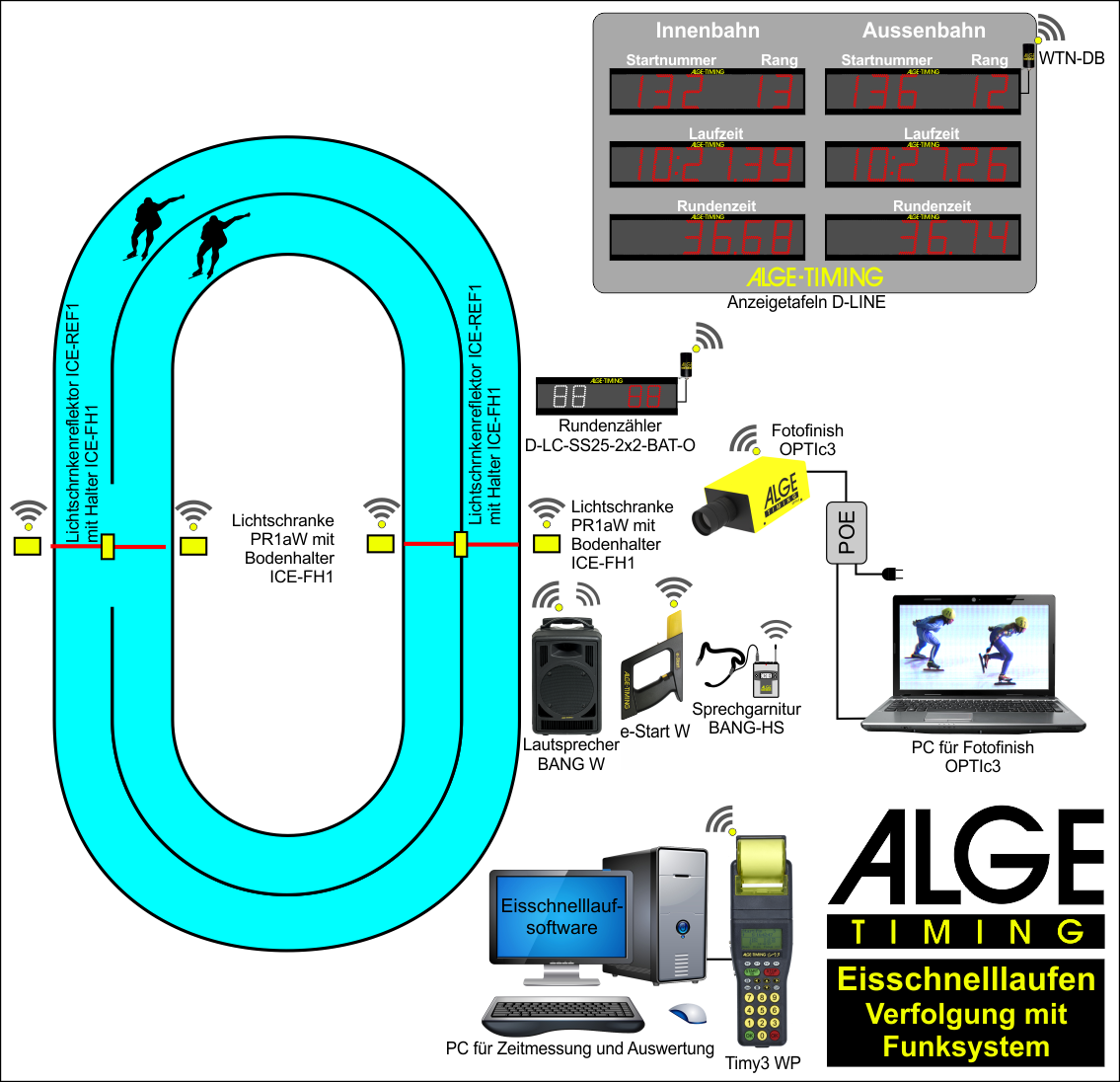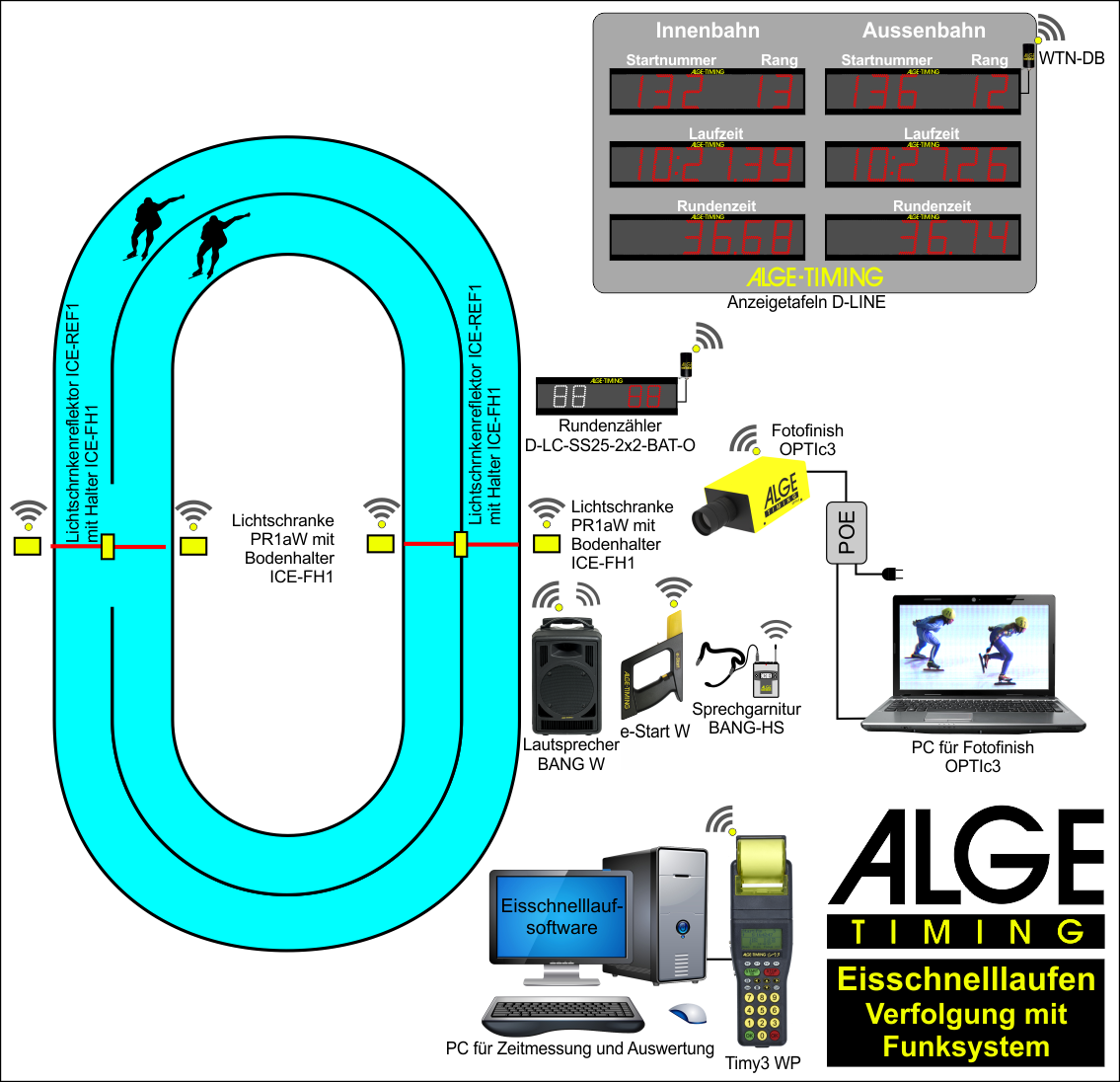 Speed Skating with wireless start.
Schema
Speed Skating with wired start.
Schema