Short Track
Short track speed skating is a form of competitive ice speed skating. Multiple skaters skate on an oval ice track with a circumference of 111.12 m. The rink itself is 60 m by 30 m – the same size as an international-sized ice hockey rink. Alge-Timing can equip the complete rink, from triggering devices especially designed to be positioned on the ice to timing devices and different display systems.
Product solutions
Shorttrack with wireless Start, Photofinish and IDCam.
Schema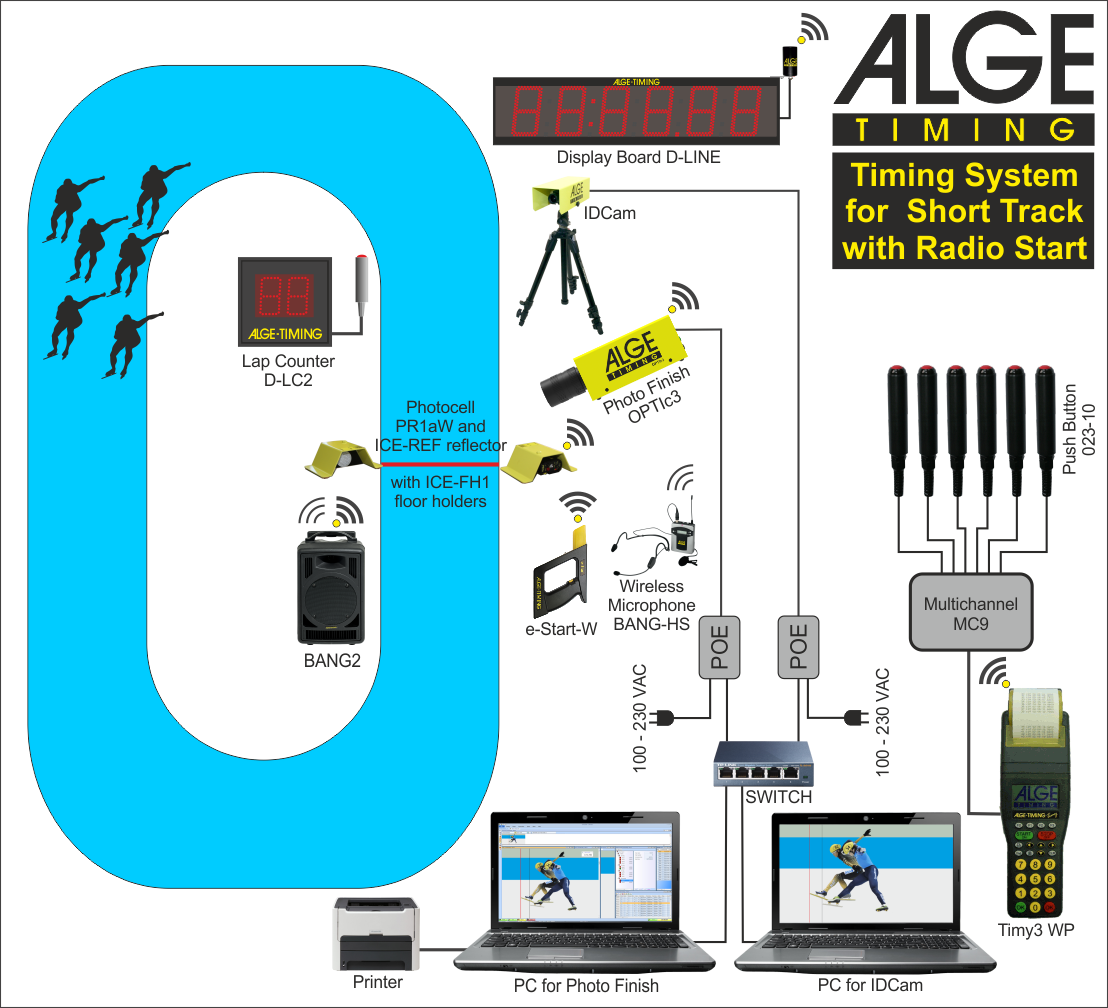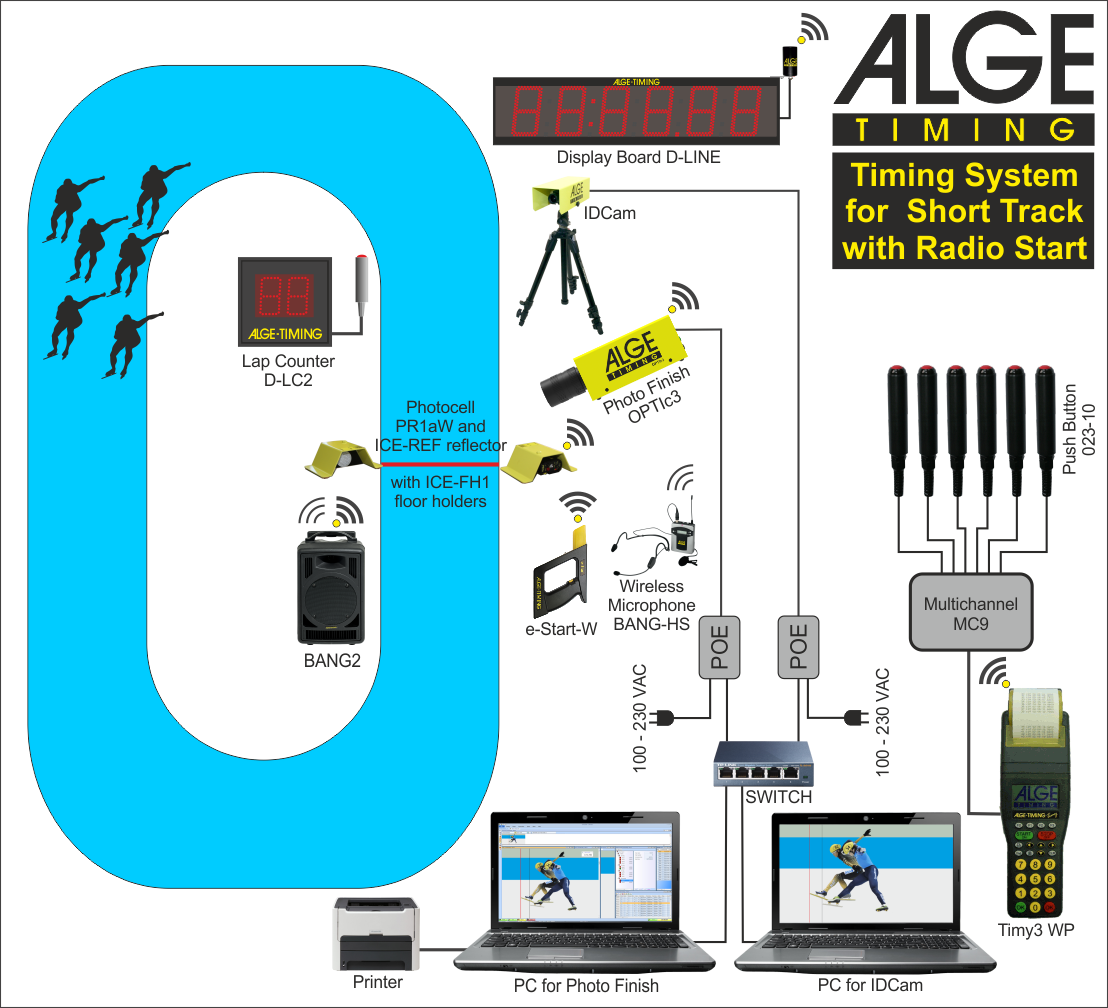 Schema for wired solution: Shorttrack with Bang and photofinish.
Schema