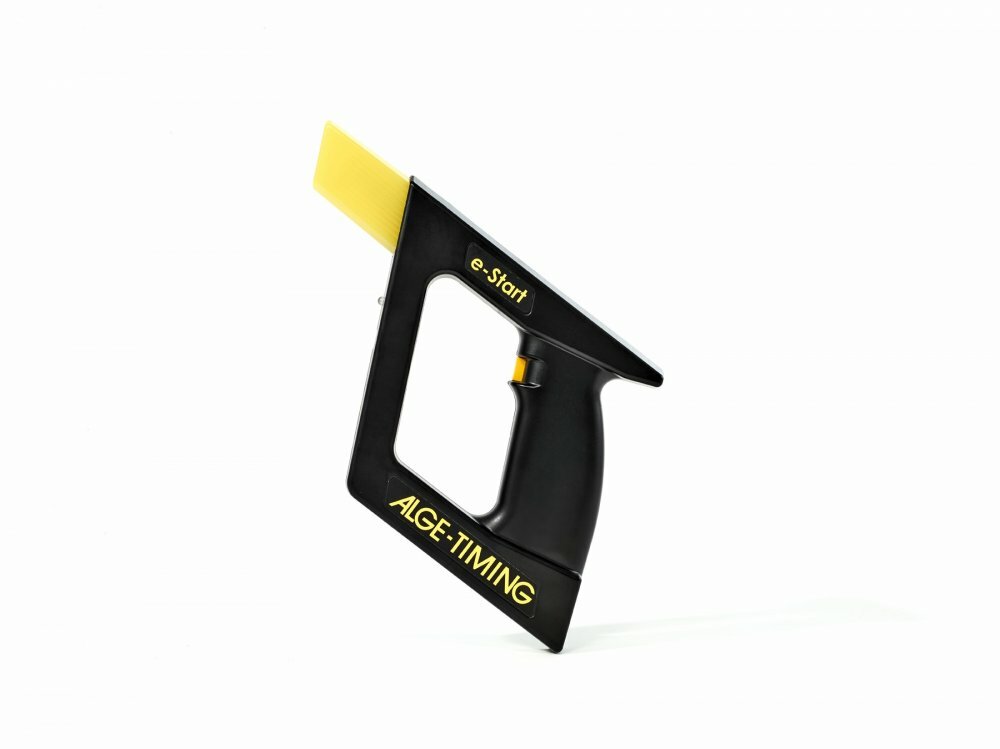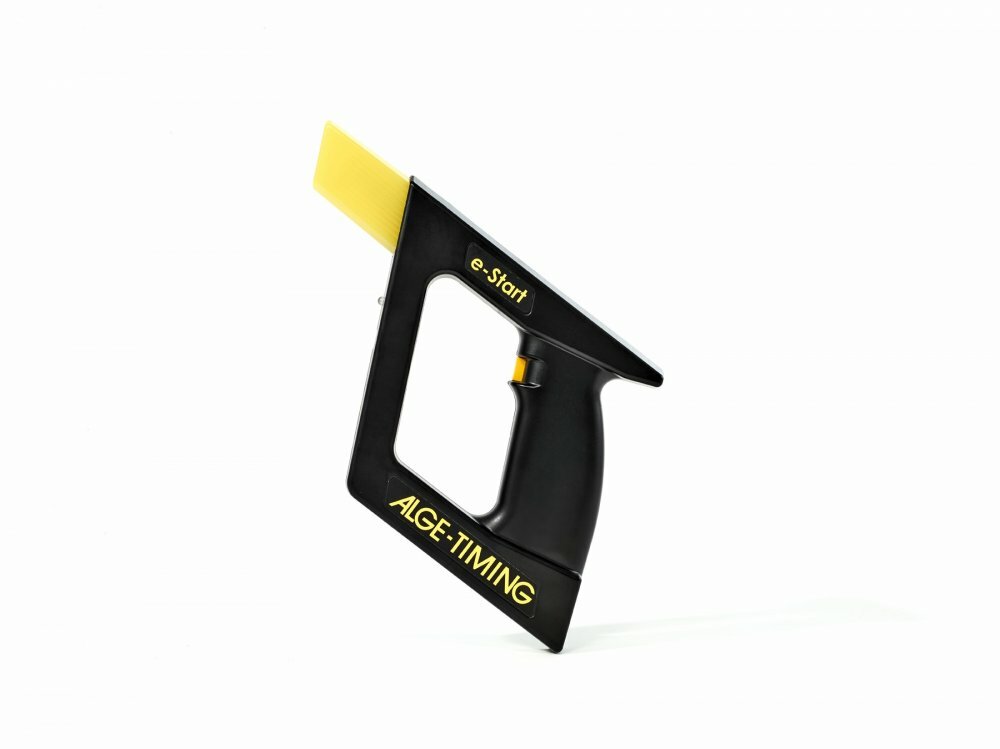 E-START Start Gun
The electronic start gun provides absolute accuracy and synchronization of the start signal, visible flash, and start tone. It replaces traditional starting guns.
The electronic start gun interfaces directly with other ALGE-TIMING devices. It has a trigger (push button) that activates a start impulse and a built in electronic flash. The trigger signal is distributed by radio or cable - depending on the model of the gun - to other devices of the system.
This technology allows fair start conditions for all athletes and eliminates costs for ammunition.
Available models are e-Start with cable connection and e-Start W, the wireless version.
integrated highly visible strobe light
4 ultra bright power LEDs
operating temperature: - 20° to + 45° C
Sports Categories
Downloads
Swimming Catalog
English (PDF, 8 MB)
Deutsch (PDF, 8 MB)
русский (PDF, 14 MB)
español (PDF, 4 MB)
Athletics (Track & Field) Catalog
English (PDF, 5 MB)
Deutsch (PDF, 5 MB)
polski (PDF, 9 MB)
español (PDF, 3 MB)
italiano (PDF, 9 MB)
Speed Skating / Short Track Catalog
English (PDF, 4 MB)
Deutsch (PDF, 5 MB)
Athletics (Track & Field) Start Devices
English (PDF, 917 KB)
Deutsch (PDF, 921 KB)
Cycling Catalog
English (PDF, 6 MB)
Deutsch (PDF, 6 MB)