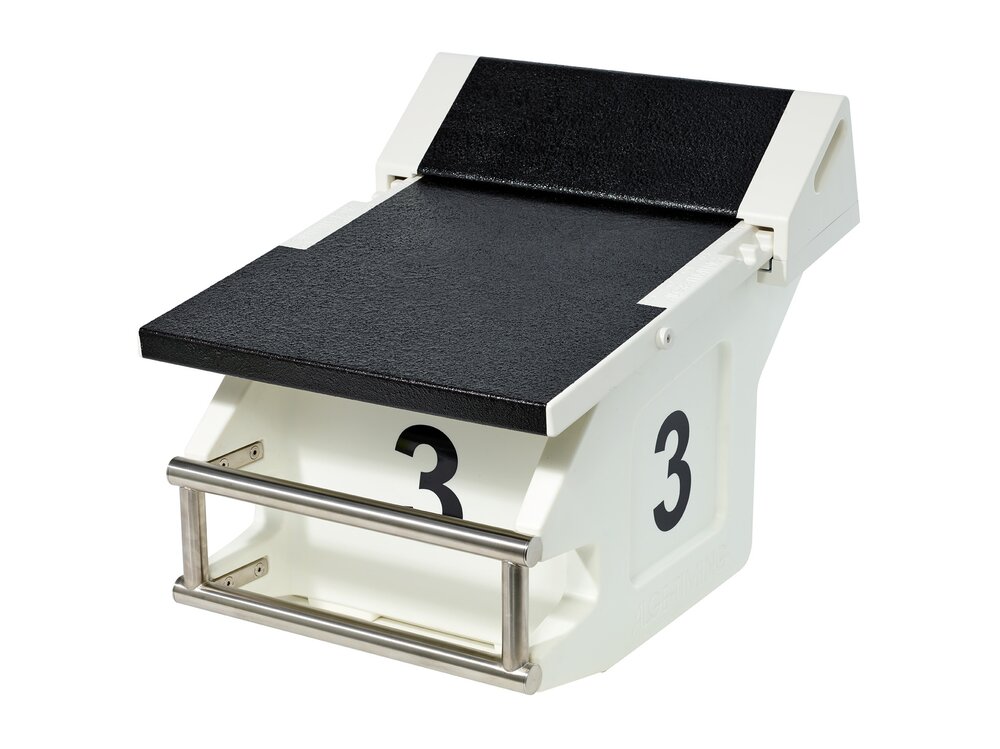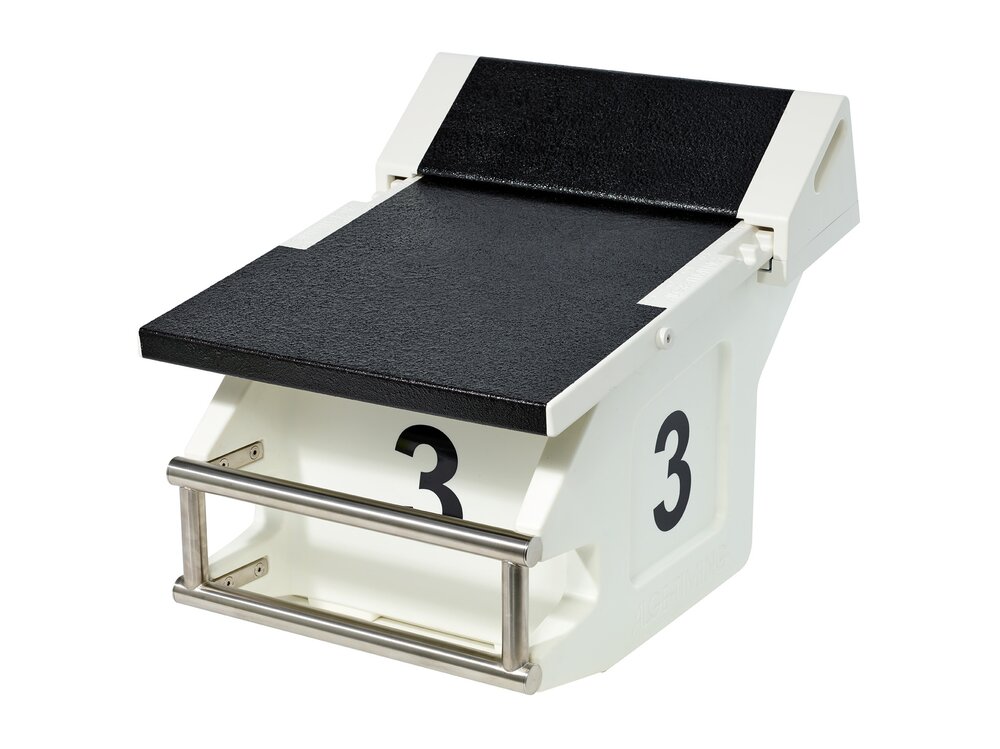 SO5 Starting block
The ALGE-TIMING starting block SO5 is made of easy-care and chlorine resistant plastic and has an integrated false start detection for relay starts and an adjustable footrest as track start aid. The modern design comprises perfect stability, a sharp front edge and a special rough non-slip jump surface.
The starting block supplies relay exchange times, block-off times or reaction times. Moreover, it has a compartment with door to store the timing equipment.
New since December 2017: Improved slip resistant surface!

Please specify the desired numbers for the starting blocks when ordering.
measuring system: integrated sensor for timing
adjustable footrest: adjustable in 6 positions
material: LDPE (low-density polyethylene)
conformity: FINA, SSCH, AAU, NCAA and LEN rules
Sports Categories